Although Spurs' last Premier League fixture was an emphatic 3-0 win over Leeds, their previous four game winless streak was a clear downturn in results from their pre-Christmas charge to the top of the table. Not only did Spurs fail to keep a clean sheet in that period, they have only scored 1.25 goals per game in their last eight games – 30.9% lower than their overall average for the season.

However, there are still a number of reasons to be optimistic that Spurs can return to the apex of the Premier League. Aside from a manageable four point gap, the form of a certain few key players and the culmination of Spurs' long-term strategy might suggest that a league title is closer than it may seem.

Jose Mourinho's Second Season Successes

At every single team Mourinho has managed he has finished first in the league in his second season, apart from at Manchester United. Astoundingly, Mourinho dubbed this second place finish as one of his 'greatest achievements', and has since stated that his current Tottenham squad is superior to that of the United team that he managed to finish second with. Although this is not empirical evidence that Tottenham will succeed, few know more about the game than Jose – who averaged a trophy every 34 games at one stage in his career, and no team has seized the opportunity to pull away at the top of the league thus far.
Spurs sat in pole position after 12 games played, and in the 15 full seasons Mourinho has completed as a manager, his team has finished in the place he currently sat after 12 games 12 times, winning nine of those seasons. All managers take time to implement their philosophy and style of football, and some of the more reactionary Spurs fans need to trust in the process of one of the greatest managers of the modern era when results don't go as expected.

The Resurgence of Eric Dier

One year ago, Eric Dier was seriously struggling for gametime and had faced a lengthy injury layoff. Forgettable midfield performances in the twilight of Mauricio Pochettino's reign had changed the public opinion on Dier, from an exciting, versatile youngster to a player who epitomised Spurs' defensive frailties in the last year under Poch – a regression in performances and consistency. However, the departure of Pochettino gave Dier a chance at redemption under Mourinho, who publicly wanted the signing of Dier at Manchester United.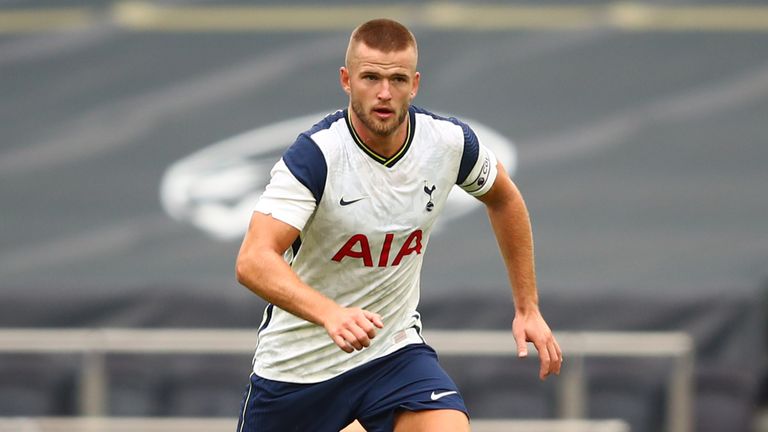 Whilst Dier didn't instantly adapt to the new centre back role with ease under Jose, his post lockdown form has been sensational. Still only 26, Dier has been one of the most consistent defenders in the league this season, and has forced his way back into the England XI. A typical Mourinho central defender; tall, strong and intelligent, Dier has been the focal point of the second best defence in the league this season, and having a resolute defence is key to challenging for league titles.

The Kane and Son Factor

The inclusion of this mesmeric duo shouldn't come as a surprise to anyone reading this list, Kane and Son are simply world class. They have combined to create 13 goals for each other this season, equalling the seasonal record for a duo after only 16 games. Now only 3 behind Drogba and Lampard's all time record of 36, the pair are on course to create 30 goals for one another this season alone. For once, it truly feels as if Spurs can beat anyone in the world with these two on the pitch.
Harry Kane has been in arguably the best form of any player in the world this season, with 21 goal contributions in 16 games, and his new dynamic role has highlighted his incredible passing abilities on the ball without his monstrous goalscoring record drying up. Son Heung-min's finishing has been nothing short of ridiculous, outperforming his xG (Expected Goals – amount and quality of chances created for him) more than any other player in Europe's top five leagues in 2020, ahead of the likes of Messi, Ronaldo, and Harry Kane of course.
With two of the best attacking players in the world, a strong defense and one of the greatest managers of all time, it does seem as if Spurs should be competing for the league if they can find consistency.

The Mercurial Tanguy Ndombele

For me personally, Tanguy Ndombele is the player which I find most fascinating in this burgeoning Spurs side. Whilst appearing to never be fully fit and struggling to show his skills for a whole game, his talent shines whenever he touches the ball. One of the most naturally talented players I have watched pull on a spurs shirt, it suddenly makes complete sense to all Spurs supporters as to why Daniel Levy smashed Tottenham's transfer record to pull off an eye-watering £57 million deal for the Frenchman. With last season's fallout with Mourinho behind him, Ndombele has already achieved six goal contributions in all competitions this season, as many as he returned in the entirety of the 19/20 campaign.
Spurs Are Still Improving

Mourinho's appointment on 20th November 2019 signified a dramatic culture change for Tottenham Hotspur's squad. The appointment of a serial winner was a statement of intent, the club objective was now solely focused upon winning a trophy. The tactical style of Mourinho is a polar opposite to that of Pochettino, more pragmatic and defensive, which requires a number of transfer windows to implement. It is worth remembering that Mourinho has only had 2 windows and has been disrupted by Covid-19, whilst also needing to change the mentality of the team. The additions of Hojbjerg and Reguilon along with the resurgence of both Dier and Ndombele have been very impressive, and it is also worth remembering that this squad will only improve the more they play together.
It remains difficult for Spurs to win the league this season, given that this is Mourinho's first full season and the team is still transitioning. not to mention the depth and quality at our rivals' disposable. Nevertheless, to be just four points away from league leaders Liverpool with a game in hand is still a good position – especially when taking the dismal performances against Leicester and Wolves into consideration. In my opinion, you can expect Tottenham to still be in the top four come the end of the season, and will be going toe-to-toe with the likes of Liverpool and Manchester City. Furthermore, the league is completely open this season with all of the big six dropping points on a regular basis. We can at least hope, right?