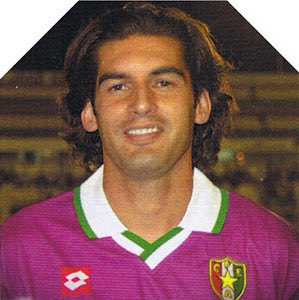 Fonseca was born in the former Portuguese colony of Mozambique in 1973, but moved to Portugal with his family once he turned 14. He started out at his local club F.C. Barreirense before moving to the Primeira Liga for successive loan spells with Leça, Belenenses and Marítimo. Further spells at Vitória Guimarães and Estrela Amadora followed with Fonseca making nearly 250 league appearances before his retirement at the age of 32.
His first managerial job was with S.U. 1º Dezembro before spells with Odivelas and C.D. Pinhalnovense who he led to successive Taça de Portugal (Portuguese Cup) quarter finals. A move to second division side C.D. Aves lasted a season before leading Paços Ferreira to third and a Champions League place, success which saw him take over at reigning champions FC Porto.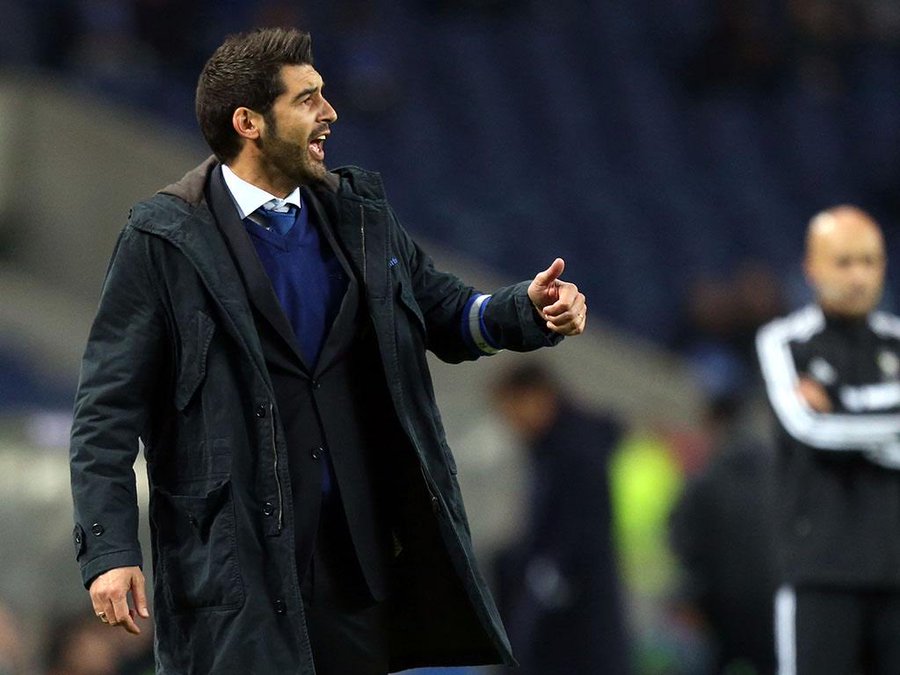 He made a promising start, winning the Supertaça Cândido de Oliveira, but by March results had slipped and Fonseca was sacked. He returned to Paços de Ferreira, but once again was there for a single season, this time moving to Braga, leading them to fourth place and winning the Taça de Portugal.
However, it is his spells outside of Portugal which are more relevant to what Fonseca would bring to Spurs. Let us analyse his time at both Shaktar Donetsk and Roma.
In May 2016, Fonseca left the homes comforts of Portugal and joined Ukrainian juggernauts Shakhtar Donetsk. There were lots of expectations for him once he joined, with Shakhtar coming off a golden era that had won eight league titles, six Ukrainian cups and a UEFA Cup under Mircea Lucescu.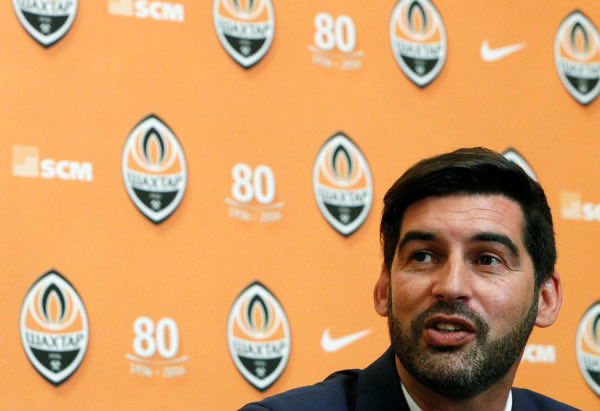 During his three years with Shakhtar, he won the league and cup double every single season and attracted many suitors in Europe due to his team's high intensity, positive, pressing football.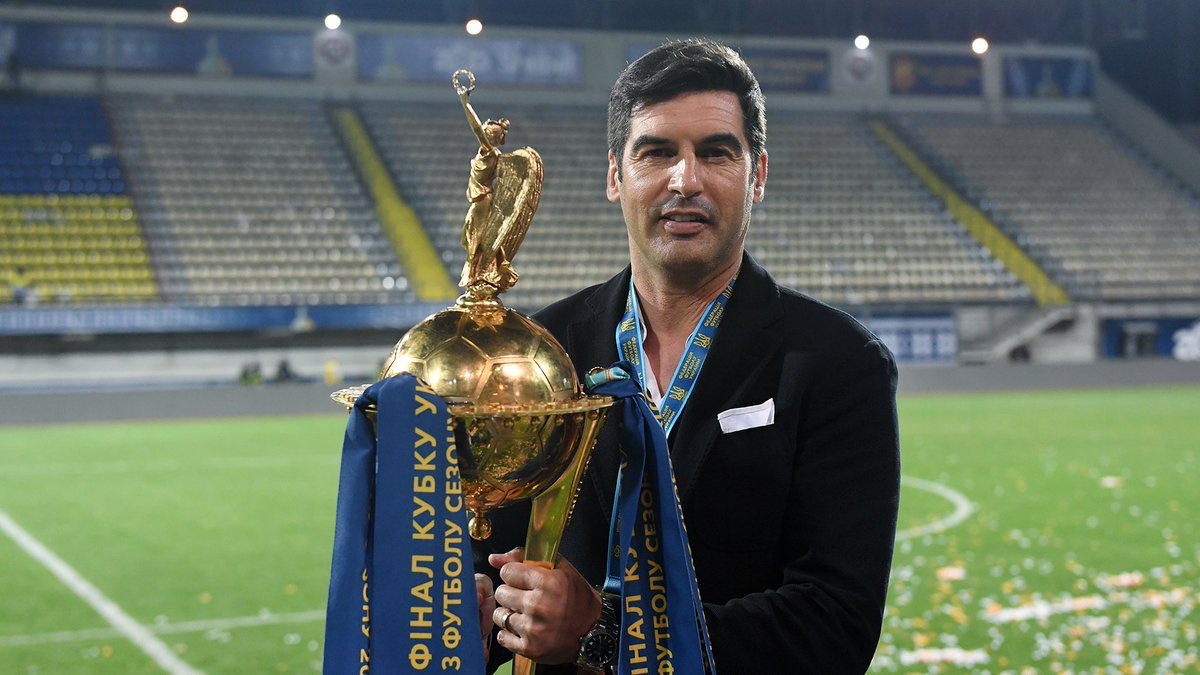 Fonseca mostly deployed a 4231 formation that aggressively clogged the middle of the pitch in order to push the ball towards the flank. Any ball that flirted with the back four was met with great hostility.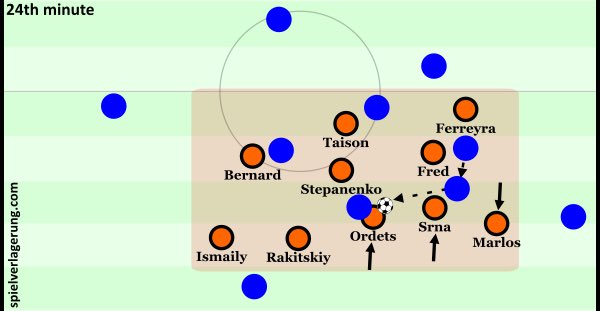 Fonseca's side tries to dominate the middle of the pitch in both offence and defence. Once the ball was pushed out wide, both the winger and fullback would engage in order to trap the opposition. The midfielder would then cover the space left behind by the fullback.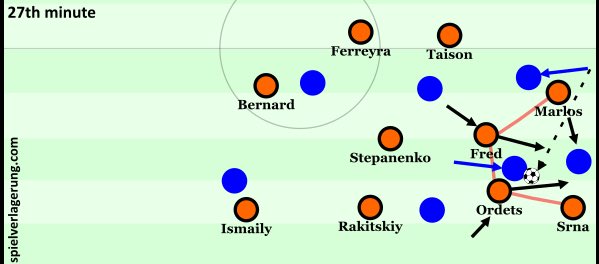 The result that put Fonesca's side on the map was his 2-1 victory over City that secured them a place in the Champions League Round of 16. How did he do it? By deploying a midfield block, forcing the ball to wide areas by keeping the wingers inside and quickly transitioning from defence to attack and exploiting space. He also invited the high press, to create space between AND behind opposing defensive lines as well as having positional superiority against City's fullbacks to give two pressing options.
He left Ukraine loved, for both his merits on the pitch and his charismatic personality. He won seven trophies in his three year spell with the club, and gave them memories that they will never forget. Such as dressing up as Zorro after going through to the Champions League Round of 16.
Due to his popular style of football, plaudits from key influencers, such as Pep Guardiola, and his footballing merits, it's no surprise that Fonseca earned a managerial role in one of Europe's top five leagues. On the 11th of June 2019, Roma announced the arrival of their new manager.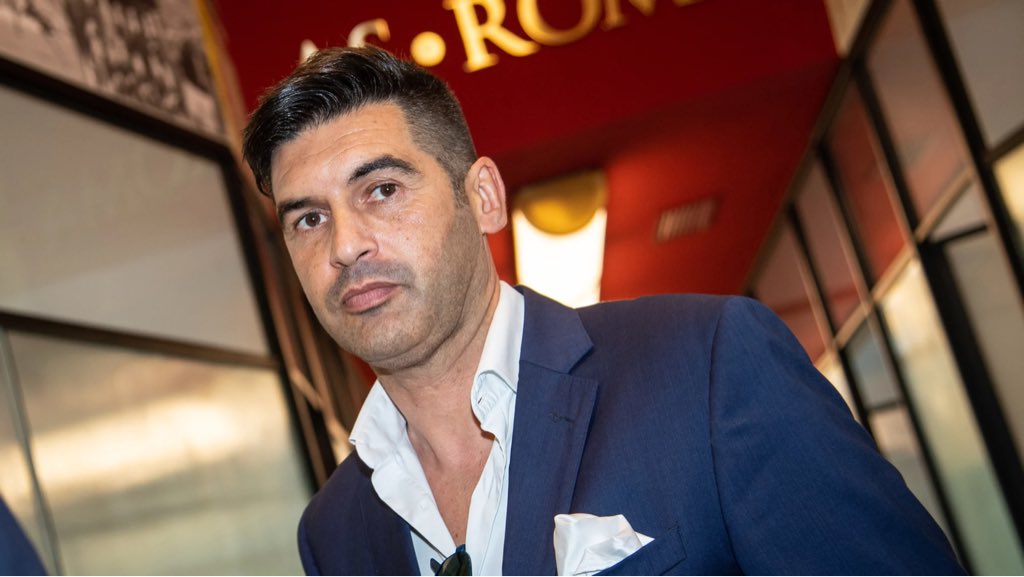 During his spell at Roma, he finished 5th in his first season, and 7th in the next. Some factors that explain these poor results were out of his control, such as disputes with the board and key injuries. His flaws are his in-game management, and his indifference towards defence.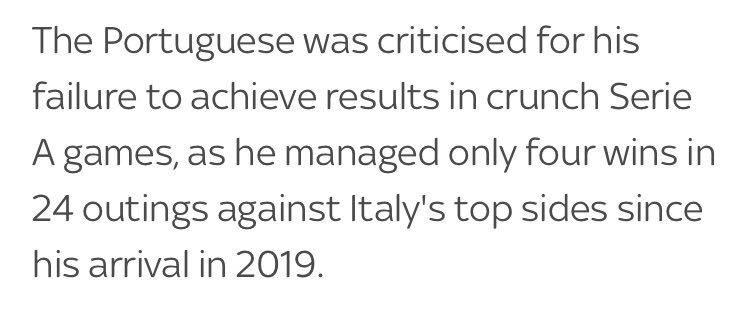 Nonetheless, he provided an exciting brand of football that oozed chance creation. How did he do this? His two most popular formations werethe 4231 (imported from his Shakhtar side) and a newer experiment, the 3421.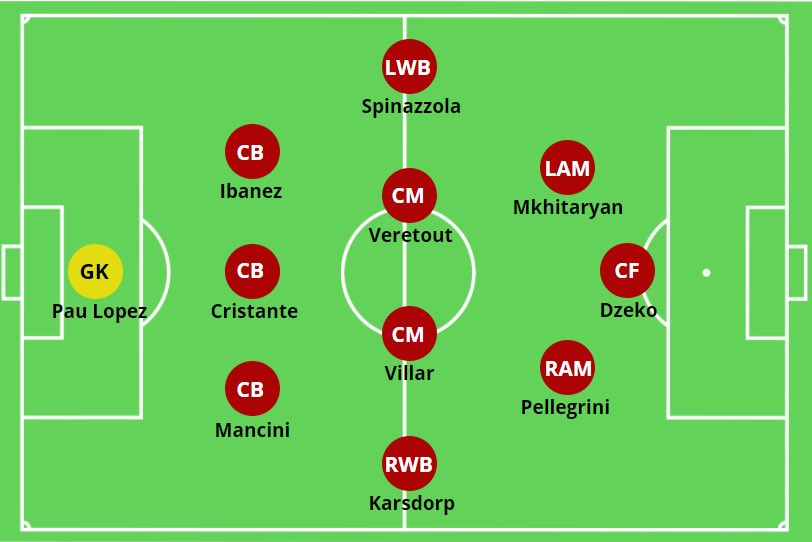 I will not go into depth for his 4231 formation, but know he's very much capable of using it. He is not married to a single formation, which is important to note for tactical flexibility. In defence it's very much a 442, and in offence it switches to a 3241.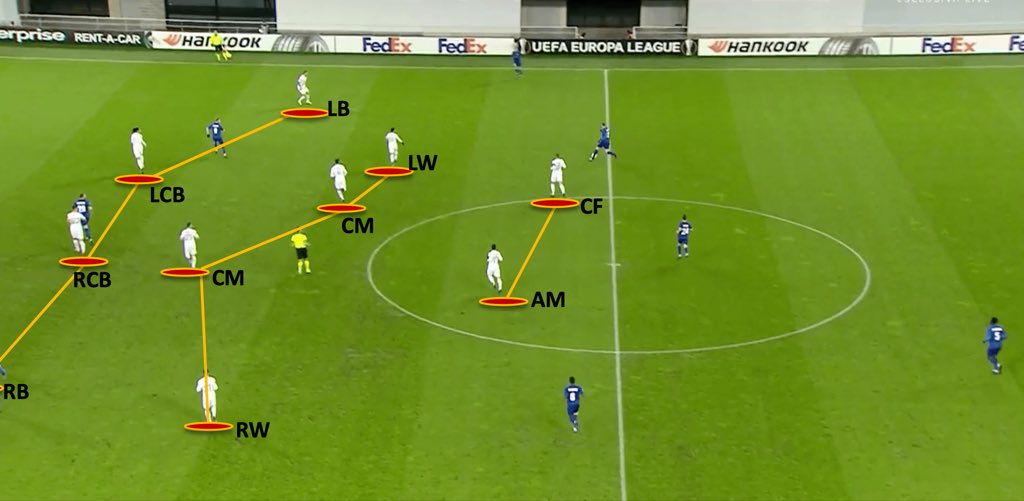 In the 2020/21 season, Fonseca adopted an exciting 3421 that has placed his side in the top creators, with a frankly mediocre side that housed veterans such as Pedro and Džeko. A key injury to arguably his side's most promising player, Nicolò Zaniolo, also derailed the side.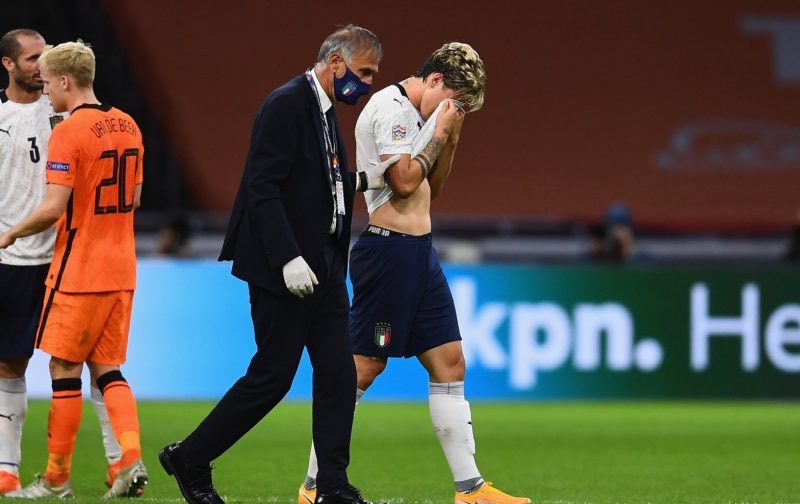 Target men are critical in his system as they clog up the middle, bait the oppositions centre backs, which opens up space for the inverted wingers and fullbacks. Džeko served this role well. Since the wingers tuck in, they essentially play as two number 10s as the fullbacks provide the width.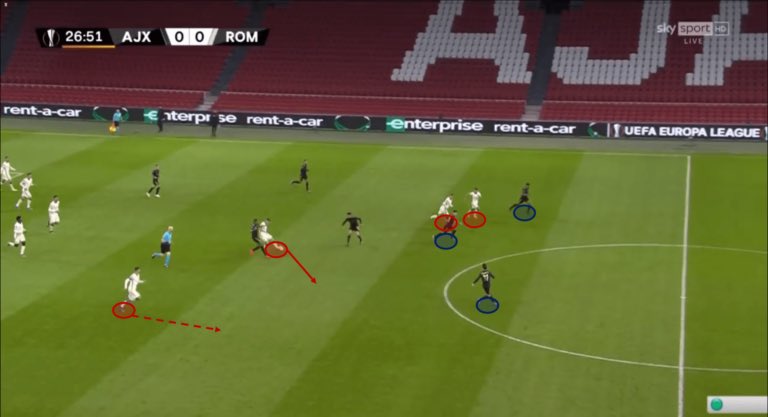 Another key takeaway are the number of late runs that his centre midfielders perform. Fonseca overloads the middle, which requires runs into the box. Jordan Veretout had 10 goals in his recent campaign, the most of any midfielder. Pierre-Emile Højbjerg or Giovani Lo Celso could benefit from this.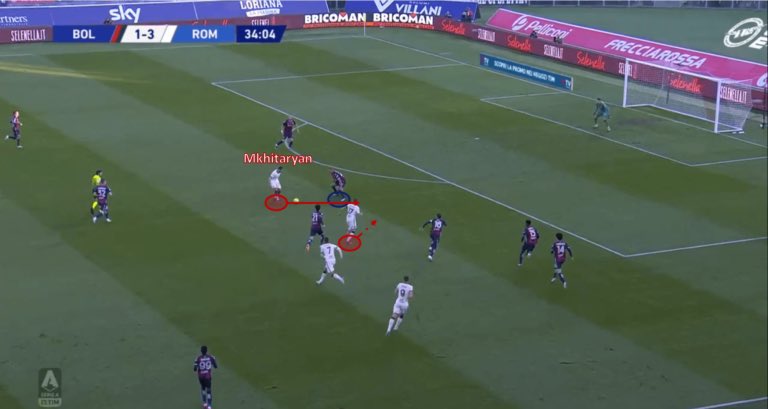 31% of Fonseca's attacks came from the middle of the pitch – the most in Serie A last season. It starts from short positional play in the back, with the goalkeeper being expected to keep it short. Lulling the opposition into the middle, they often swing the ball out wide for a cross.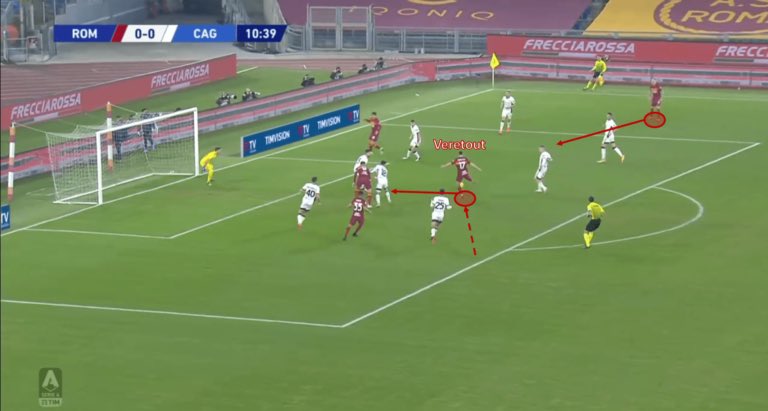 His defensive strategy has not changed much since Shakhtar, using an aggressive midblock that does not leave much space for runners behind. His players attempt to clog the middle and force the opposition out wide. Bryan Cristante served as a libero, a versatile centre back that engages the attacker.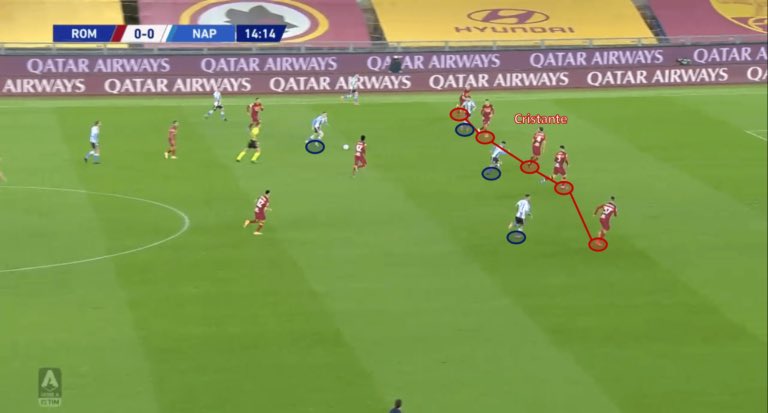 The wingbacks tuck in and form into a back five, as seen in the photo above. Once possession is retained once again, Cristante either looks for runners on the flanks, or Veretout collects the ball from deep, emphasizes the importance of short transitional play.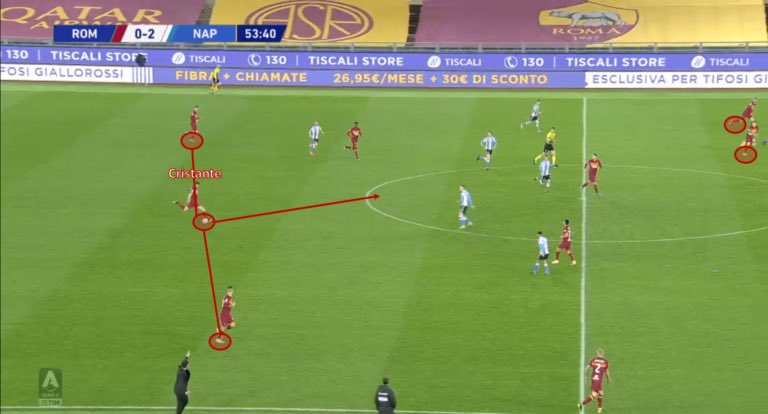 In short, Fonseca's tactical system can be described as:
• Building from the back
• Overloading the middle in both attack and defence
• Creativity from the inverted wingers
• Absorbent target man that opens space for run